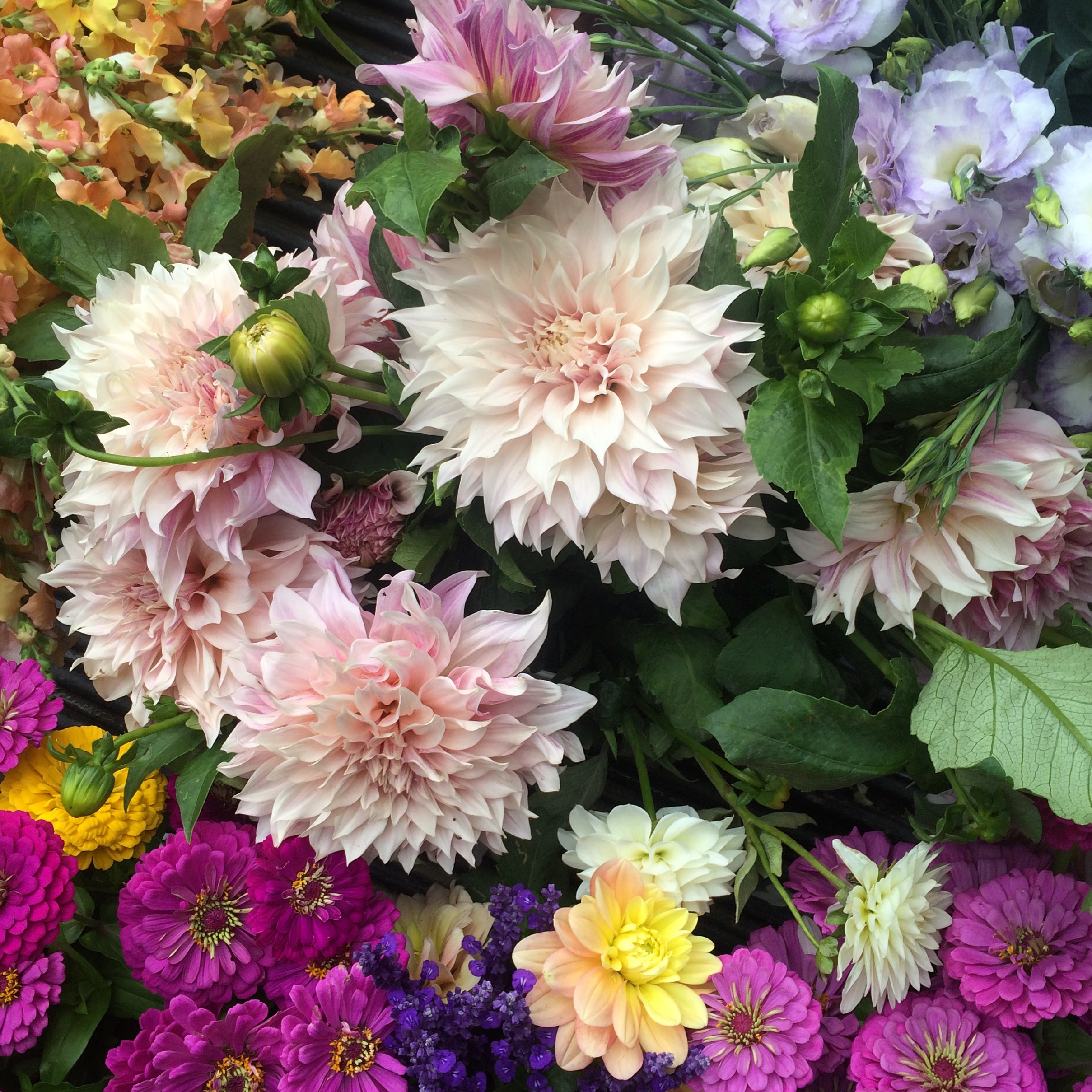 The Farm
Information about East of Eden Flower Farm
EAST OF EDEN FLOWER FARM
est. 2013
We trace our roots to the middle of an apple orchard.
We worked up a quarter acre of land behind my parent's house, built a small greenhouse, and packed the backyard with flowers - running beds wherever they fit in between rows of young fruit trees.
After that first season, we moved East and started leasing a six acre parcel in the nearby town of Bowdoinham. We farm some of the best agricultural soil in the state of Maine and, supplied with abundant fresh water from Merrymeeting Bay, the farm is growing and our business is blossoming.
East of Eden Flower Farm has been fortunate to be one of the farms participating in the Journeyperson Program offered by the Maine Organic Farmers and Gardeners Association (MOFGA). This two year program offers qualified new farmers an educational stipend, technical assistance, business planning assistance, and mentorship with experienced growers. To learn more about the program and about the other growers in this program, click here.